First off, thanks to Waterworks and everyone who came out to their first show. Chicago is very lucky to have a DIY venue in the loop. Everyone there was stoked on not only that but the show itself.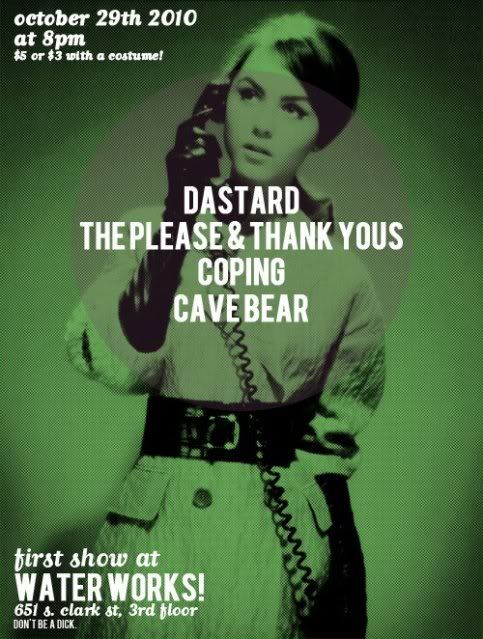 Awesome line up, BFFs
From Here To Infirmary
This month we have a few things planned already. On Friday, November 19th, we will be going to DePaul to perform a few acoustic songs, and also to hang out and answer some questions. Then, the following weekend, after we all eat massive amounts of shit, celebrate the harvest and thank everyone a million times, we will be heading out on a mini-tour once again, this time to Rockford, Minneapolis and the Quad Cities, which are all home to some of our best friends on this planet. America.
More things might pop up, but we also go to school, and some of us even have shit-paying jobs or no job, so fuck you.